Lido di Pomposa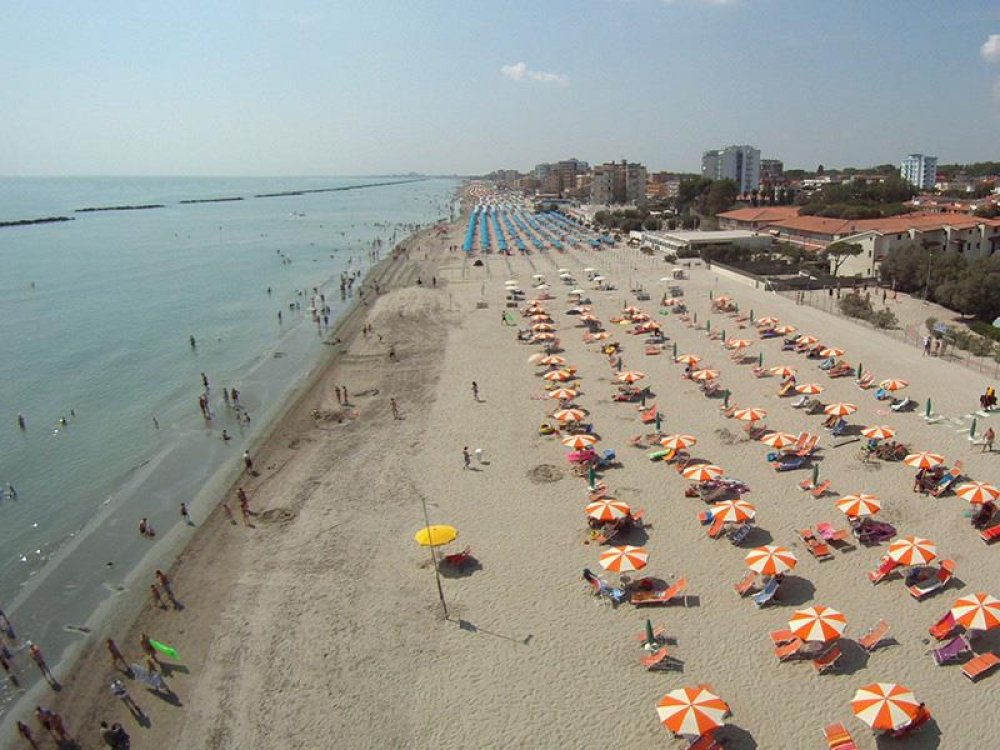 History and facts
Lido di Pomposa is one of the seven Lidi di Comacchio. Its architecture comes from the 1950s and 1960s, with a good redevelopment made in recent years.
On August 8th the foundation of both Lido di Pomposa and Lido degli Scacchi is celebrated. It was made by the entrepreneur Riccardo Rocca. He contributed in a fundamental way to the construction and the development of the Lidi di Comacchio, and he is giving his name to the central square in Lido di Pomposa (Piazzale Riccardo Rocca). For this special occasion the city streets come alive with music, shows and stalls with watermelon, desserts and wine to toast together.
As well as Lido degli Scacchi, Lido di Pomposa is, par excellence, the Lido for families, thanks to its quality amenities, controlled beaches and modern seaside resorts well equipped also for children.
Lido di Pomposa is full of green spaces and has a wonderful beach of fine golden sand. The seaboard is provided with modern seaside resorts, where leisure activities and safety are the main focuses, so that parents can relax while their children play on the beach and in the water without being in danger.
As an alternative to sunbaths, people who stay in hotels next to the beach can make outdoor sports, using the several sports facilities at the beach, in the pinewood and the town centre.
Lido di Pomposa offers many opportunities for fun for the youth, including the equipped kart circuit "Circuito Pomposa" in San Giuseppe: thanks to its new extension it is now 1200 meters long and has been transformed into a mini racetrack, that can host Italian and international championships.
If you love hiking or biking you can make a guided tour with expert guides in the natural oasis in the Park of the Po Delta.
If you love open-air holidays, campsites and tourist resorts offer pitches and housing units with a wide range of services as private beach, swimming pools and playgrounds.
What to visit
Thanks to its position Lido di Pomposa is the best starting point for any kind of excursion in the Valleys near Comacchio: an unique moist area in Italy of greatnatural importance, protected by theRegional Parkof the Po Delta.
You can make numerous cultural excursions: Comacchio's old town centre (Comacchio is also known as the "little Venice"), built on thirteen small islands, with a great network of canals, bridges and alleys; or Pomposa Abbey, built between the sixth and seventh century: here Guido d'Arezzo invented the musical notes shortly after the year one thousand.
---