Fishing
Game Fishing in the Po Delta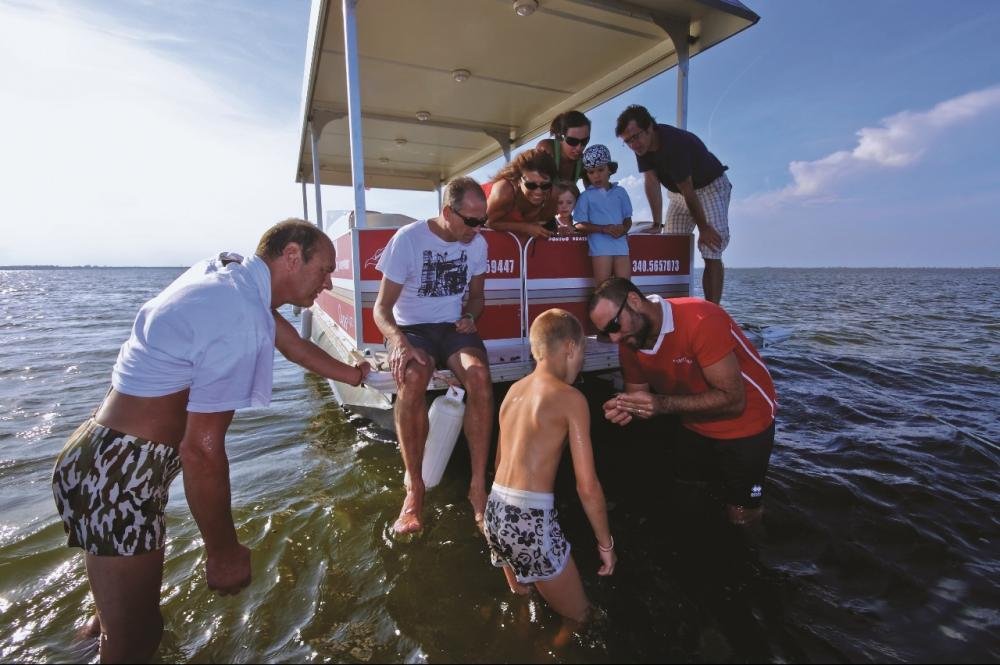 Are you game fishing enthusiasts? The Po Delta Park is a natural area whose waters are particularly suited to this activity, thanks to the perfect combination of salty, fresh and brackish waters, which make the park rich in a wide variety of fish species.
The activities related to fishing and aquaculture, due to their historical and traditional value, play an important role in the economic and employment area and are always well received within the Park.
This is the reason why every year many tourists choose to visit one of the richest in biodiversity and protected wetlands, to spend a natural holiday at the Po Delta Park and to devote themselves to the sport and the outdoors.
Game fishing experts can enjoy almost the whole area of the Delta Park, except of Zone A and some small villages identified by the Territorial Plan and specified in the Regulations, because in these areas there are particular species of fish to be preserved.
The professionals, as well as amateurs and enthusiasts, can approach the fascinating world of fishing in peace.
The territory of the Po Delta Park is also ideal for excursions by boat in the company of local fishermen, so as to get to know the river fauna, the fishing traditions and the different capture techniques.
Sport and nature, hiking in one of the most famous parks in Italy and Europe: active holidays in the Po Delta Park are an inexhaustible heritage of activities to be discovered and to live fully!
---