Comacchio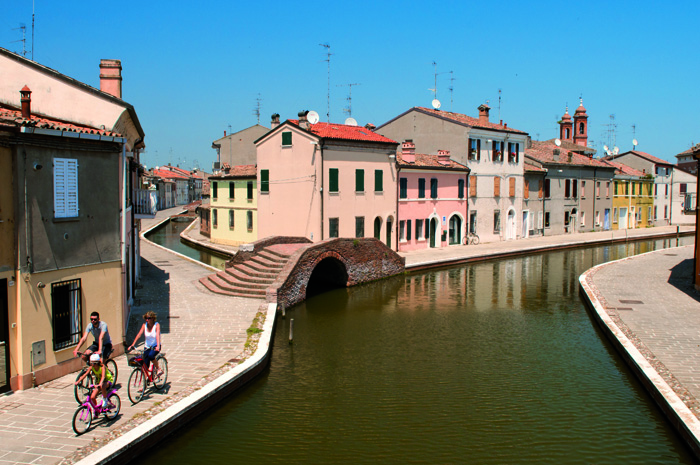 Moving to the
Adriatic Coast
you find
Comacchio
, which once was surrounded by lagoons. Nowadays it is the centre of a fertile plain, the result of a reclamation in the 20
th
Century. Its old town centre has preserved its original appearance, crossed by a
network of canals
that still characterize it as a lagoon city.
The economy of Comacchio revolves around its valleys and the sea: fishing and its touristic and natural resources are very important.
The extended seaside resorts in the
Lidi di Comacchio
, at the edge of the Po Delta Park, are one of the greatest tourist attractions of the Adriatic, where an extraordinary environment is combined with high quality hospitality.
---
Related Topics
History and facts
Comacchio is one of the biggest centers in the Po Delta. Heir to ancient Spina, it has very old origins, was built in the Middle Ages on thirteen islands and founded exclusively on its urban and econo...
What to visit
The Trepponti Bridge is a symbol of the city: from this bridge the inland waters are distributed by a dense network of canals, along which low and colorful houses, and the rows of boats from various d...
Hospitality
Thanks also to the proximity to Ferrara beaches, the Delta Park can boast a hospitality system able to satisfy the needs of every type of holiday: camping and outdoor facilities, hostels for young peo...