Hotel
Those who love to spend their holidays in a beautiful village can find the ideal holiday on the Adriatic Riviera.
Deep in nature that extends just beyond the beaches, many of the resorts in Lidi di Comacchio have areas and services to suit any type of traveler, from families with children up to the elderly.
In the hotels, residences and villages in the Lidi di Comacchio you can find different types of stays, in different types of structures with rooms or bungalows. But what makes each village of our shores unique is the wide variety of sports and wellness, the excellent facilities present in large portions of private beaches (our beach is the largest of all the Adriatic coast), rich animation programs and special attention to the inland dining.
What's more, guests of each village can enjoy the infinite range of nightlife, shopping, and cultural events that animate and made famous the Adriatic Riviera.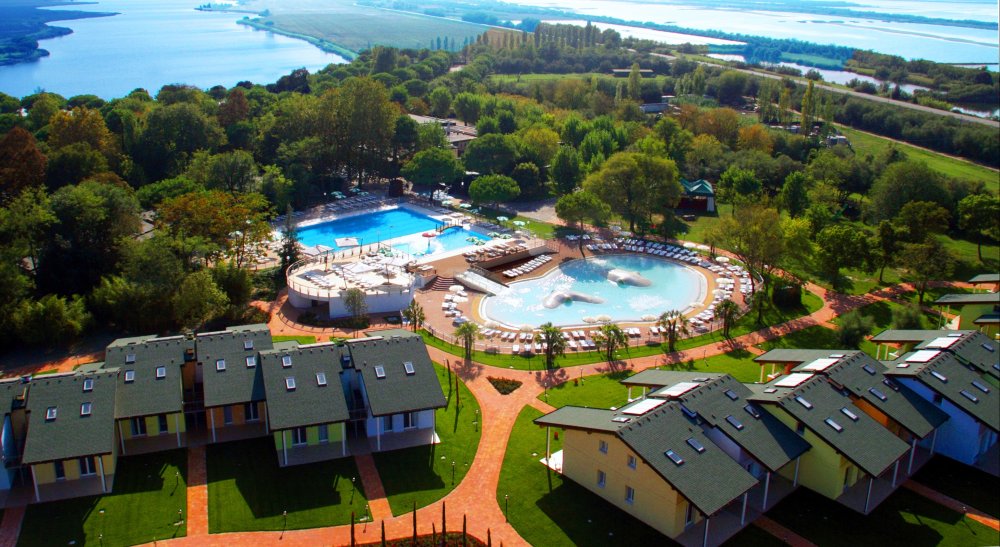 ---
Related Topics
Room & Breakfast Villa Bellini

In Porto Garibaldi, a few steps from the sea and the old port of fishermen, is Villa Bellini, a historic nineteenth-century villa set in a beautiful setting in the Lidi Ferraresi, characterized by old...
Al Ponticello

Facing one of the historic bridges of Comacchio, the Room & Breakfast "Al Ponticello" is reflected on the Major Channel waters behind the car parking. 6 rooms and 2 Suite Ap...
Hotel Julia

The Hotel Julia is just a few meters from the wonderful beach of the Lido degli Estensi, and placed in the centre of the lido, at the beginning of the main street "Viale Ca...
B&B Anny

We are located in Porto Garibaldi, in a quiet and safe parallel street to the new promenade, just a few steps from the beach. We will host you in our house with a large garden shaded by sce...
Hotel Plaza

The Hotel Plaza is the right choice for single people, groups, families with children or for business trips. It is a few meters from the sea, in a renowned area for its beauty and its friendly hospita...
La Comacina

With its distinguished, and a little bit retro, facade, reflecting off Canal Maggiore, close to the Clock Tower in the heart of Comacchio old town centre, the Locanda La Comacina is an unmistakeable p...
Blue Inn Residence

Welcome to Blue Inn Residence, for a relaxing holiday in a quiet residential area in Lido delle Nazioni. If you are looking for a place to regenerate and enjoy an unforgettable stay, you are in the...