Trekking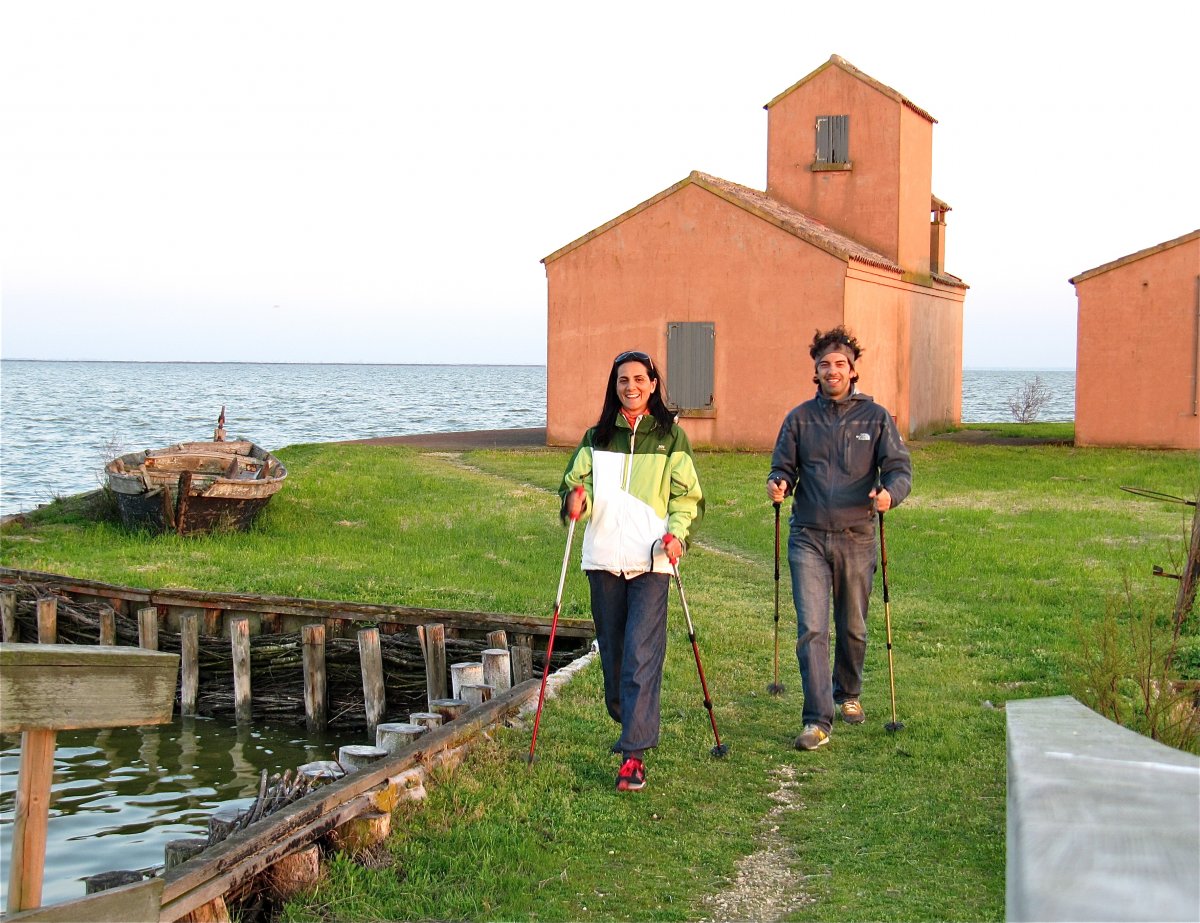 The routes in the Po Delta Park wind along the borders between land and water, into an unspoiled realm where nature offers peace and tranquillity.
The excursions in the Po Delta Park, the hiking trails and scenic walks are often accompanied by naturalistic activities such as birdwatching, observation of botanical species and also the visit of monuments or natural attractions found along the route. Here are some hiking trails to choose, according to your passions and the activities you wish to practice:

Comacchio Lagoons
Land of eels, birds and acres of water, these valleys offer a fascinating landscape among nature and history, where human activities are harmonized with the liquid main element. Among the areas that you can visit on foot there are the salt works, the Fossa Porto Oasis, the banks of the Rhine and Agosta Rivers, the Vallette of Ostellato, the Vene Del Bellocchio, and the city of Spina from the Etruscan legacy.

Vene Del Bellocchio
South of Lido di Spina, this site of great natural variety is characterized by sand dunes overlooking the sea, brackish sea-inlets, the mouth of the Reno River, pine forests and woodlands that climb up to the inside. The "Vene" are water courses fed by the channel Bellocchio and enclosed in a depression, in a mix of fresh and salt waters.

Classe Pinewood and Cervia Salt Pans
The coastal pinewood and dunes, the places called of the "Oro Bianco" (white gold), the salt marshes are full of awesomeness and the itineraries in the pinewood enable guests to appreciate the environmental variety of the park while they follow the traces of the local birds.

Beach and Pinewood of Volano
From the coast to the forest, the Natural Reserve of Volano is a protected area that stretches from the centre of Volano to the beach and the Scanno di Volano. The pine forest is an oasis of pine trees on coastal sand dunes, with many plant species typical of the area as the bramble, asparagus, Holm oaks and animals like the blackbird, the pheasant, and the blackcap. A hike along the comfortable dirt roads allows to observe these natural features and breathe the air freshened by pines.

The Great Mesola Wood
Among the shady paths and fresh air of the forest, among the last and best preserved examples of lowland forest, trekking excursions in the greenery permit to spot not only birds but also specimens of deer and fallow deer, common in the area.
Come and discover all the itineraries and … Have a nice hike!
---